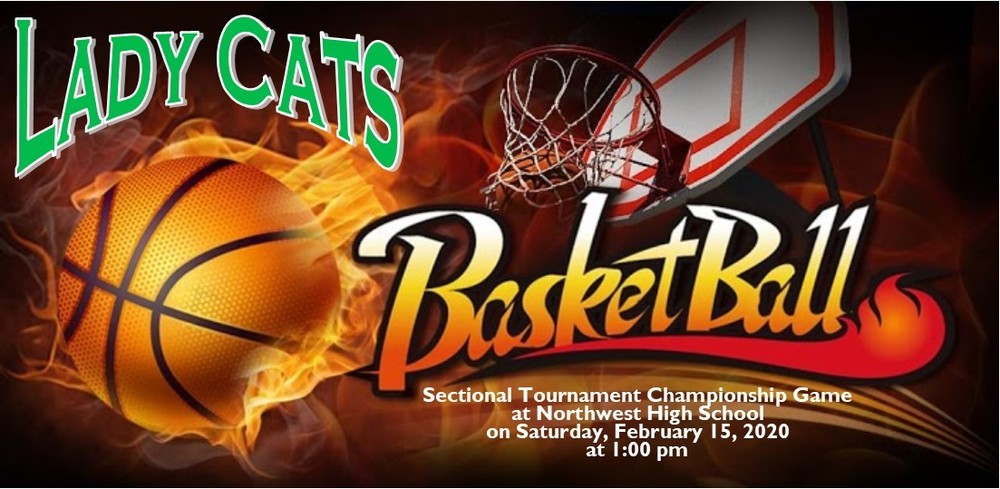 How to Purchase Tickets for Tournament Games
Green Athletic Department
Tuesday, February 11, 2020
The Green High School Lady Bobcats will be playing in the Sectional Tournament Finals at Northwest High School on Saturday, February 15th, at 1pm. The will play South Gallia. The Lady Cats, a 5th seed with a 15-6 record, received a first game "bye" to advance to the sectional championship game on Saturday. Presale tickets are now available for purchase. Continue reading for more information on where to purchase the tickets.
The Southeast District Athletic Board has gone to all online sales for boys' and girls' basketball presale tickets at the sectional and district tournaments. The Board reduced the price of the presale ticket by $1.00 to help offset the fees associated with online ticket purchasing. Tickets purchased at the gate will remain $5.00 for sectional and $6.00 for district tournament games.
The link to purchase online tickets is https://ohsaa.org/tickets.
Purchasers may choose the game they wish to attend and designate their support. Upon the conclusion of the game, the purchasers of tickets for the winning team will automatically receive an email with details to purchase tickets for the next game.